The full catalog of training videos on LinkedIn Learning (formerly Lynda.com) is available to Davidson students, faculty and staff. The steps below describe the process of accessing LinkedIn Learning with your Davidson account.
Activate
Use the activation link below and follow the on-screen prompts to complete the login process:
https://lnkd.in/d55HEnW
You can also activate by navigating to Davidson's LinkedIn Learning site




You will be redirected to our secure single sign-on page (login.microsoftonline.com). Enter your Davidson email address and password. Click on the Sign-in button and complete the Duo process.


You can also search the web anytime for LinkedIn Learning click Sign-In in the upper right and choose Sign-In with your organizational account.




You should now have access to the LinkedIn Learning site.
Access the LinkedIn Learning site
You have options when activating your account. Please choose the best fit for your learning needs and preferences.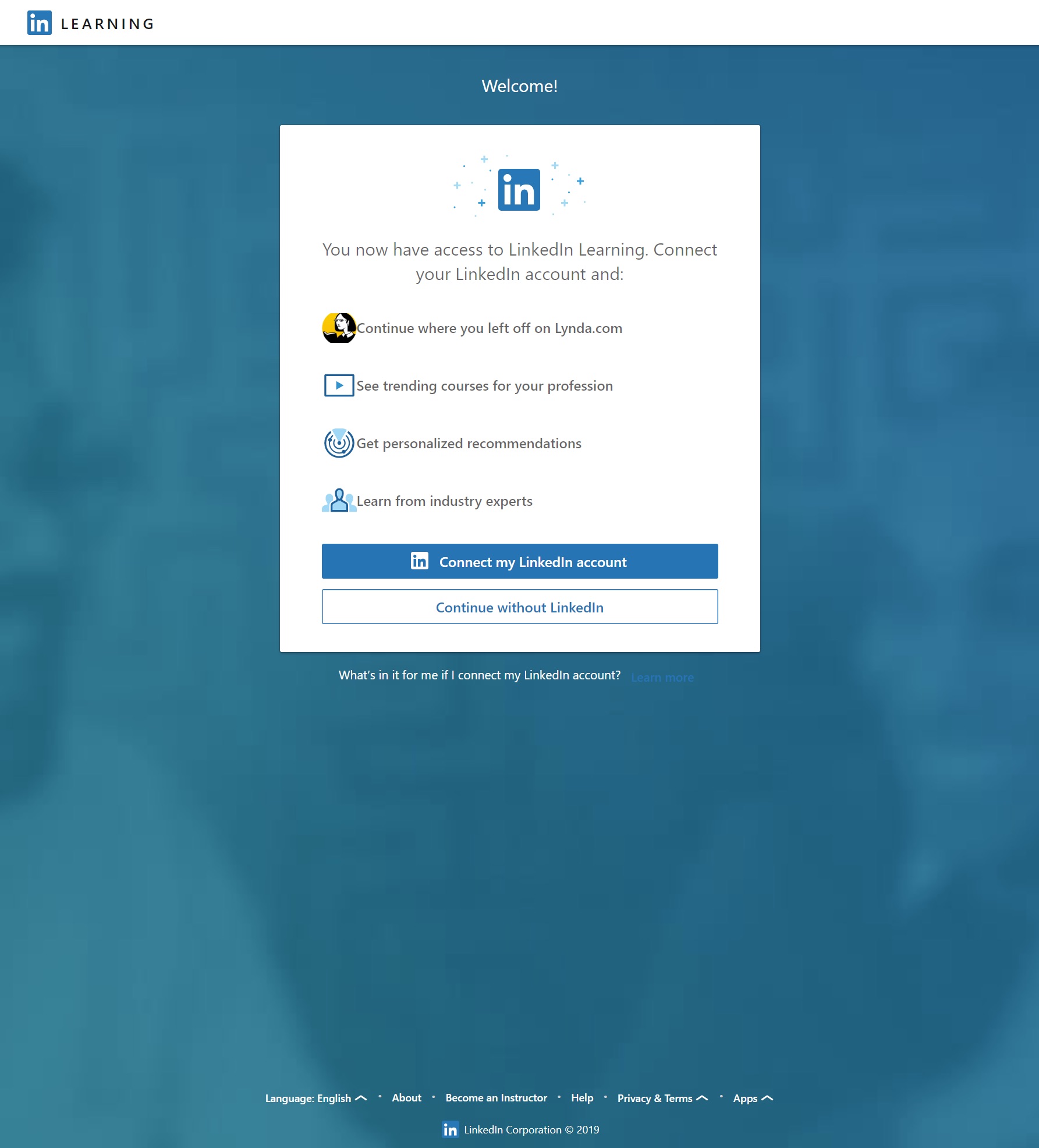 Continue without connecting

Choose this option to use your LinkedIn Learning account without connecting to a personal LinkedIn profile.

Connect to your existing LinkedIn account

Choose this option if you would like to link your personal LinkedIn profile to your new LinkedIn Learning account. Read the benefits of this option here.
All existing Lynda.com history has been migrated to LinkedIn Learning, so you can pick up right where you left off. Simply click on the menu options shown in the upper right to view in progress and saved materials, or click on your profile icon for learning history and additional options. As with Lynda.com, you can continue your personalized learning journey by browsing training tutorials based on categories and interests.