There is a free plugin for Google Chrome that will help you evaluate how accessible your webpage is to users who have disabilities or use alternative tools to browse the Web. This plugin is called WAVE Runner and it is very easy to install and use.
Installing the WAVE Chrome Extension
Open the Google Chrome app.
Click "Add to Chrome."
Using WAVE Runner
Navigate to the page you want to check for accessibility.

In the top right corner of your Chrome browser, click the puzzle piece icon to bring up your Chrome extensions.

Click the WAVE Evaluation Tool button. This will open the WAVE panel, which shows you a summary of the accessibility errors on the page.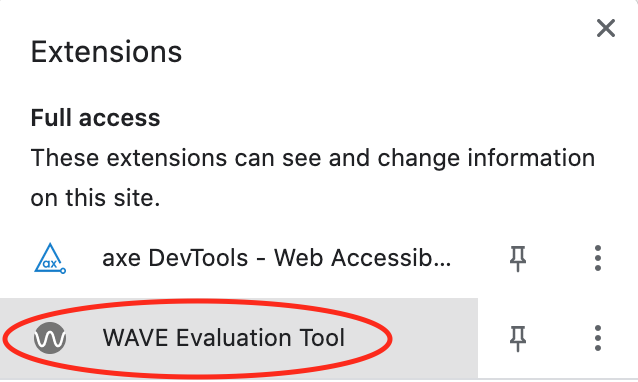 For more help using or understanding WAVE Runner, go to the WAVE Help page.