To help protect your Duo account from unauthorized activity, you will receive a Duo push and an email notification from no-reply@duosecurity.com when you add or remove an authentication device in Duo. The email will look similar to this: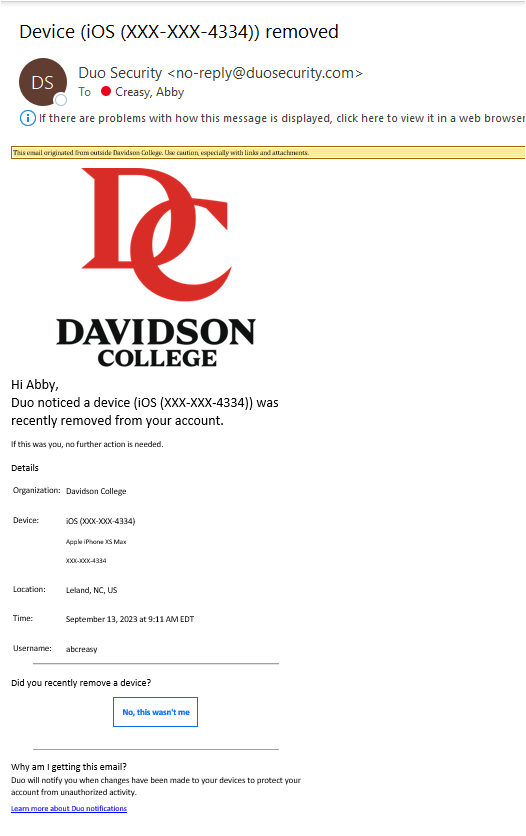 The Duo push will look like this: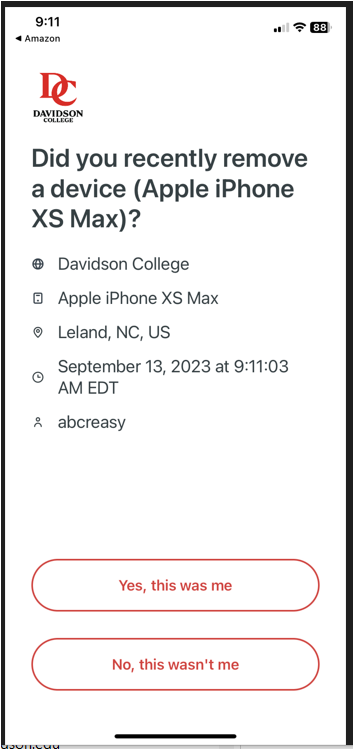 If you receive a notification and did not add or remove a device from your Duo account, click "No this wasn't me" and contact our User Success Team at x2900 immediately. You can simply ignore the notification if you recently added or removed a device.