There are several log-in options avaialble when you first download and configure Zoom on your desktop or when using the mobile app. Review the workflow example below which should give you a better sense of what you can expect during this initial process
Step 1: Sign-In using SSO (single sign-on). You may notice slightly different sign-in screens, depending on the device you are using, but in either case, sign-in using SSO.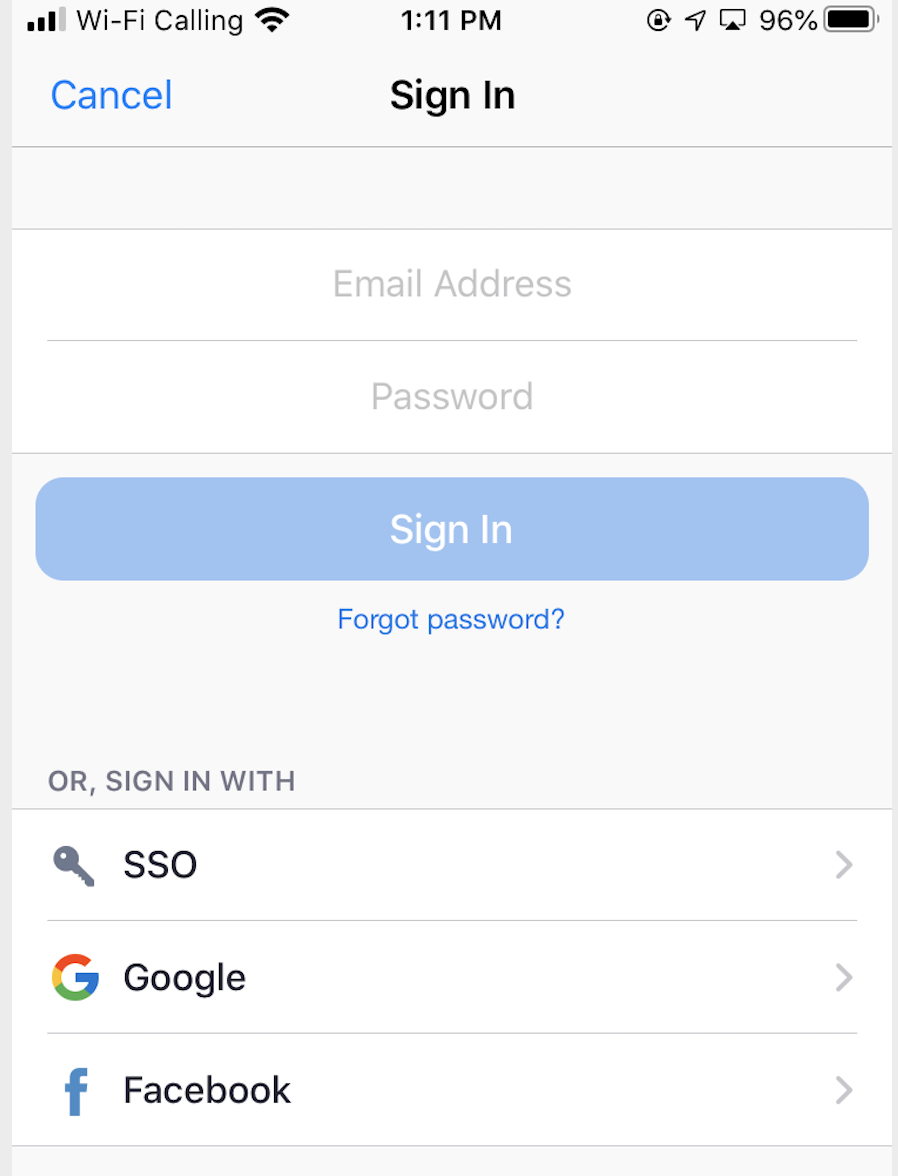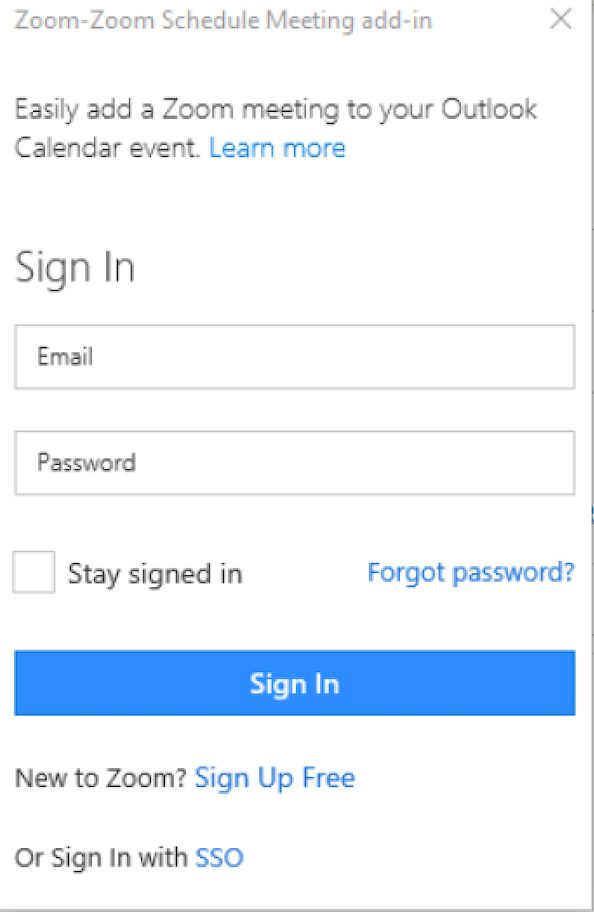 Step 2: Add "davidson" to the company domain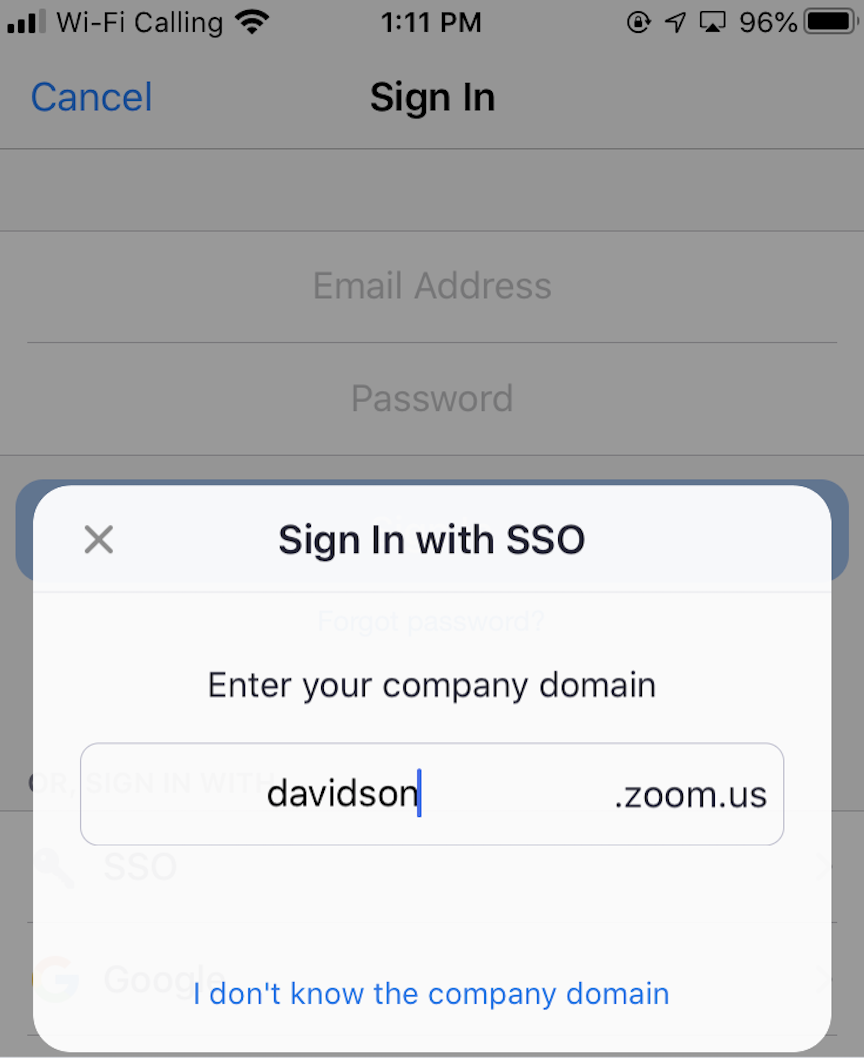 Step 3: Select your Davidson account and enter your password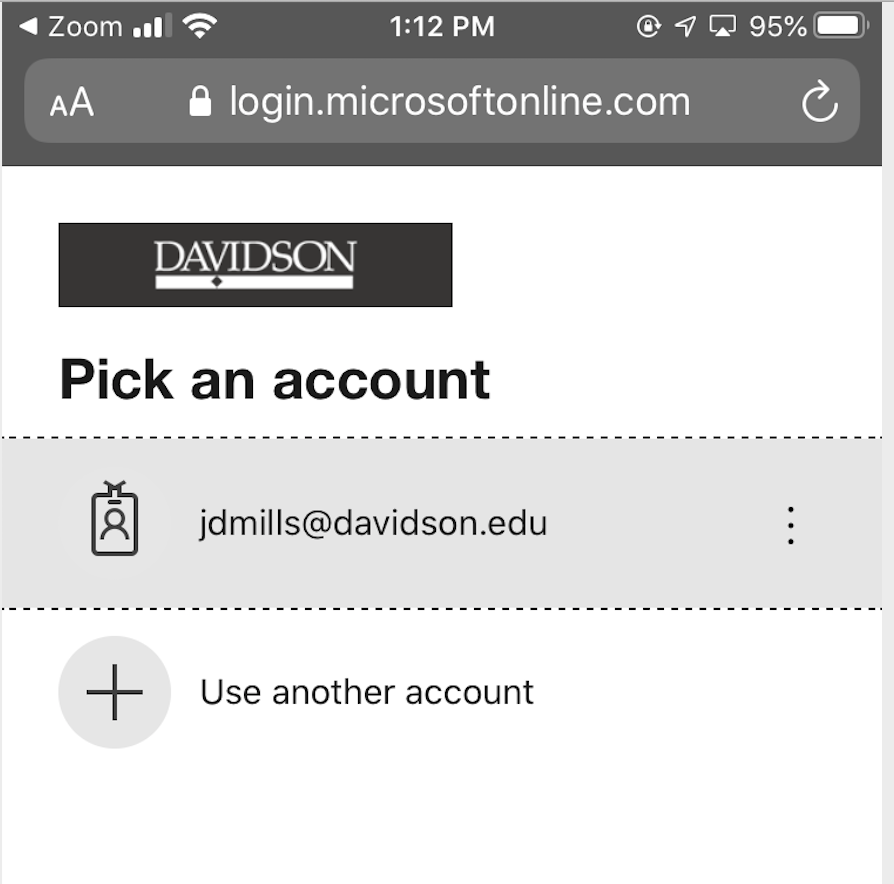 Step 4: Select the "remember me" checkbox and complete Duo authentication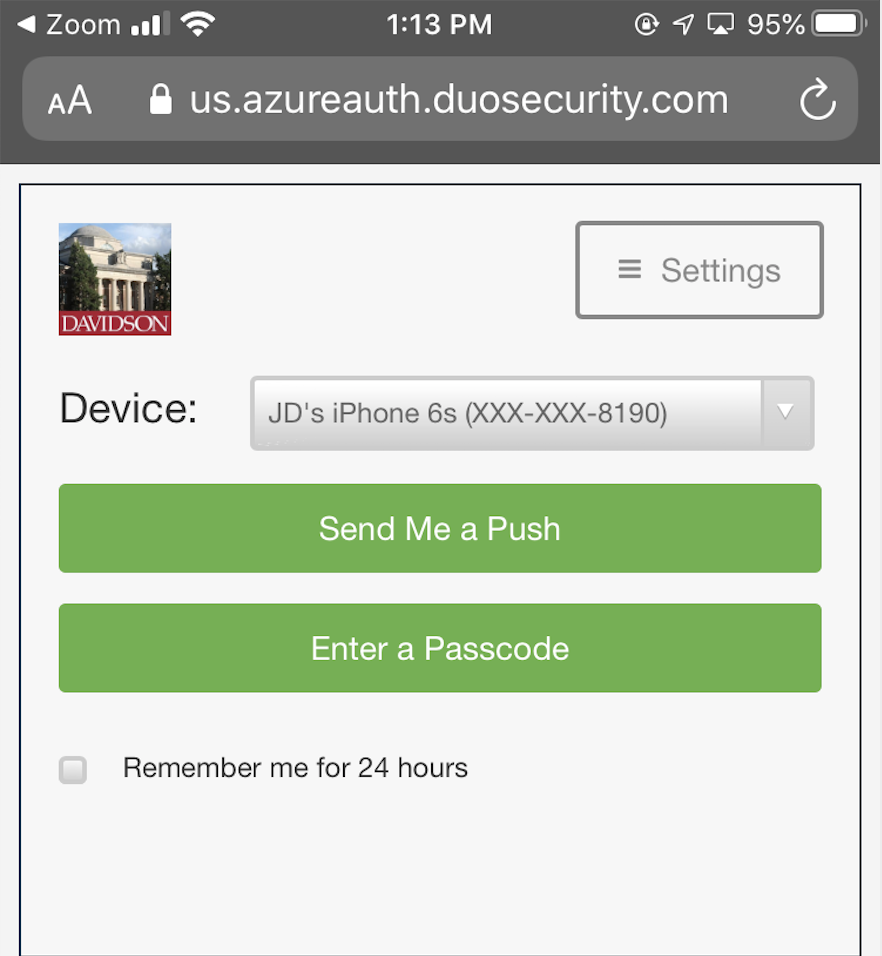 Step 5: Choose Open and "allow" or "don't allow" contacts, camera or microphone prompts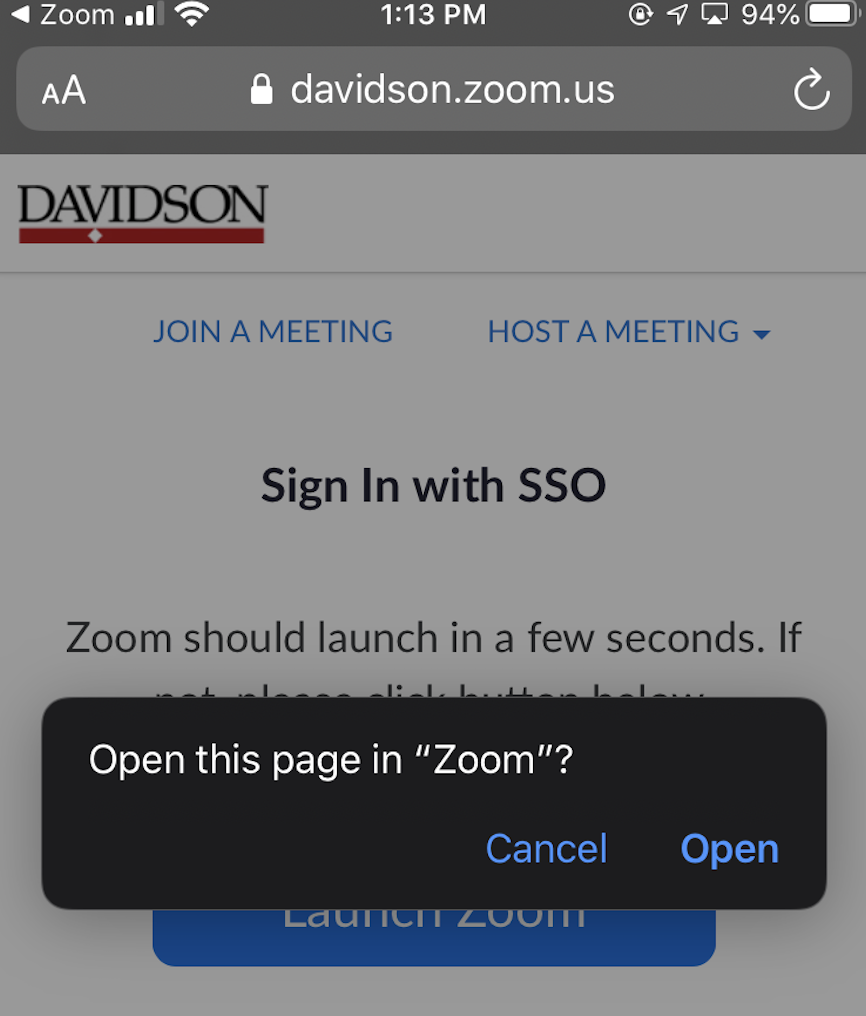 Step 5: You'll now see your Zoom meeting options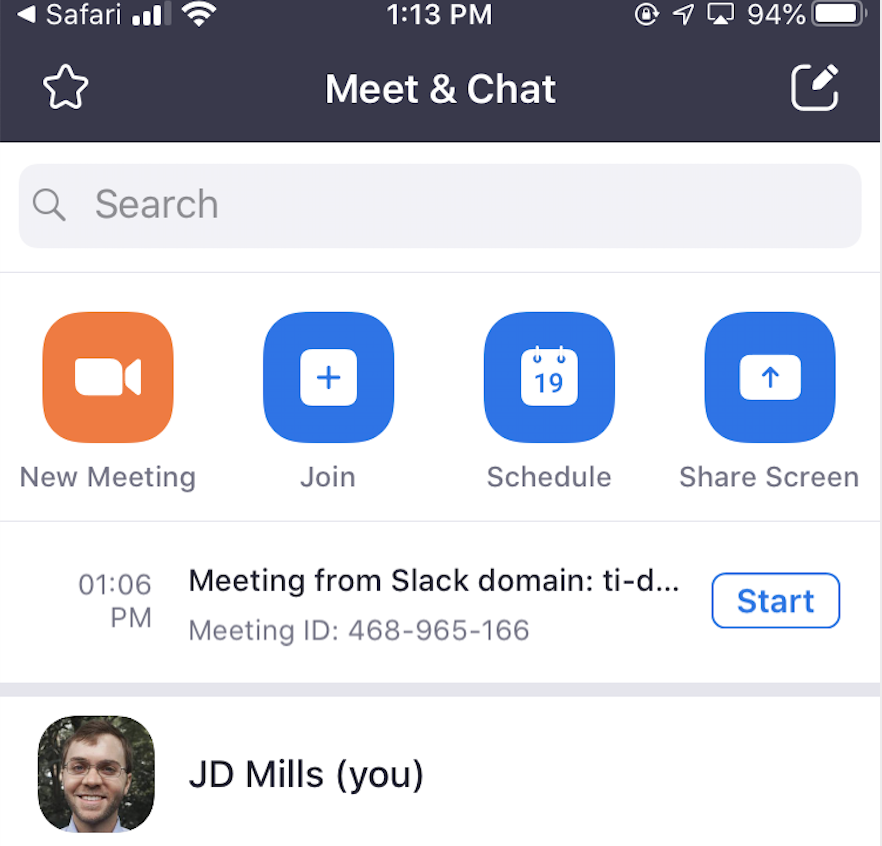 Now that you've successfully signed in, learn how to add a Zoom meeting and modify meeting settings within Outlook.