Davidson One is a web and mobile application designed for the Davidson community. With Davidson One, users can easily access resources across Davidson in one spot.
Employee News Posts
Employee News is available as part of Davidson One for Employees. The home page of the Davidson One application displays a list of the latest news items. Any Davidson employee can submit an Employee News post, while signed in with their Davidson account.
How to Submit an Employee News Post [Video]

Post Submission Details
Title: This is the wording that people will see on the Employee News listing in Davidson One. Choose a short, clear title to use for your post.
Department: Choose your department from the dropdown. If your department is not listed choose Info/Other.
Description: Information about the event or announcement can be added here. There are options to add links and change the formatting. If you need to include a PDF or an image as part of your post, link to it here.
Expiration Date: Choose the date that you want your post to no longer be visible on Davidson One.
Post Submitted By: The system will automatically fill in this section, based on the user logged into the form.
Employee News Feed Details
All Employee News posts will immediately be added to the Employee News feed on the front page of Davidson One for Employees. The latest posts will show at the top of the listing. Users can click on View More to get a pop-up of the full set of Employee News posts.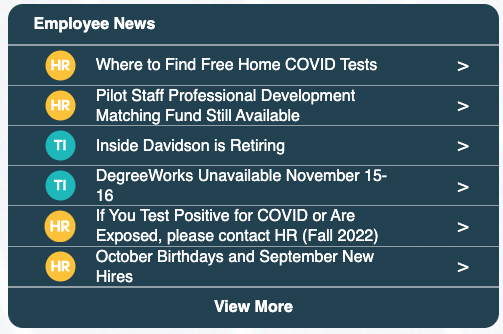 Receive Notifications for Employee News Posts
To opt-in to notifications for Employee News Posts, select "Receive Notifications" (located in the Settings tab on the mobile app, and in the top-right corner menu on the web page), and then click the checkbox labeled "Employee News Alerts". This will create an alert for you whenever an Employee News Post is posted.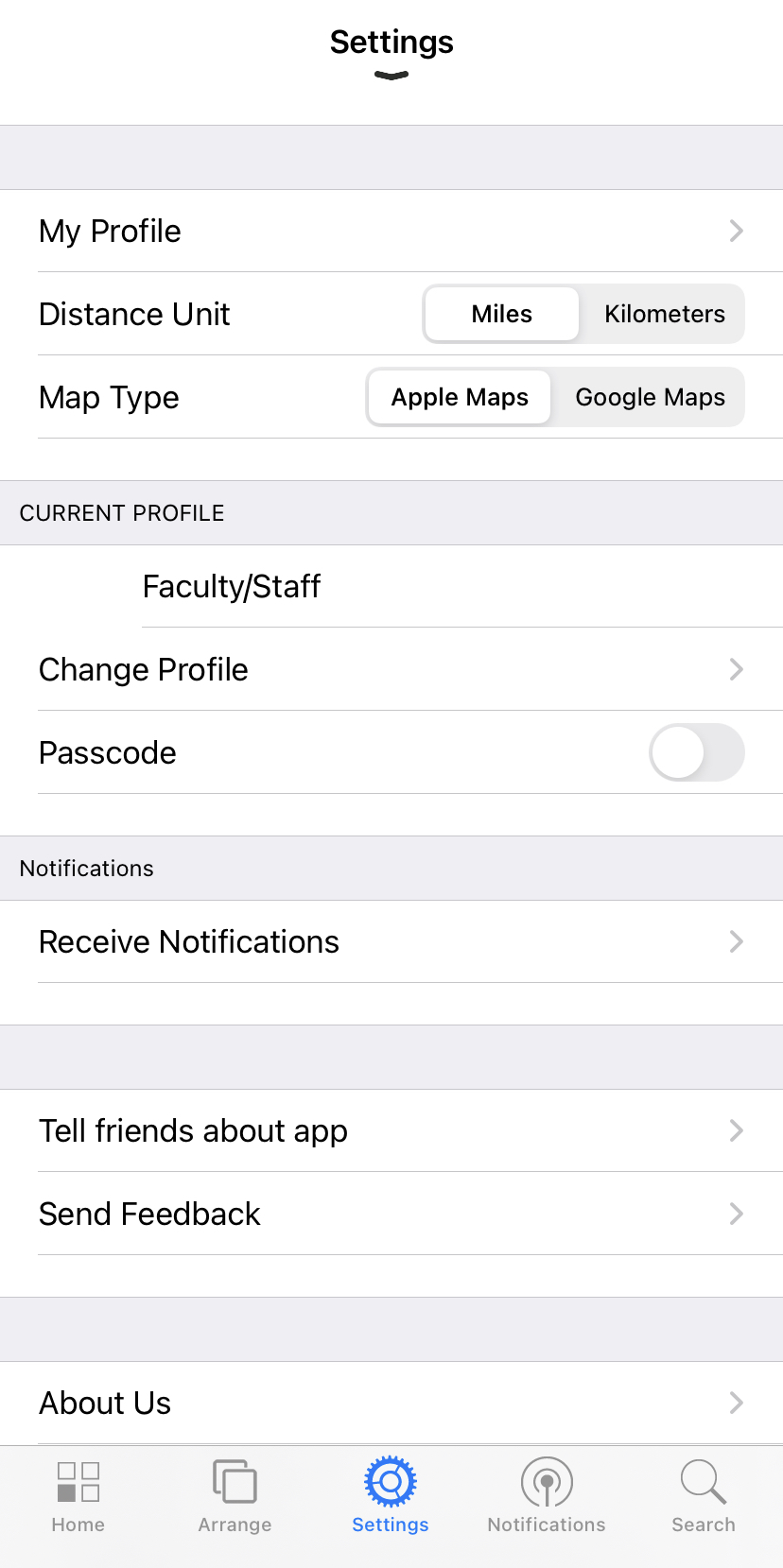 Employee News Support
To remove or edit a post, please email ti@davidson.edu.