Same DegreeWorks data, new look!
DegreeWorks has been upgraded to include new features for students and advisers to view academic progress. This new responsive dashboard brings a mobile-friendly format that displays appropriately across multiple devices and meets ADA compliance requirements.
Quick Links
Overview of the New Dashboard
New Features
So What's Changed?
Overview of the New Dashboard
The new dashboard displays each section as a card that can collapse/expand for easy readability on multiple devices.
Use the carrots, indicated by the blue arrows, to collapse an individual card or all cards. Click again to expand individual cards or all of them.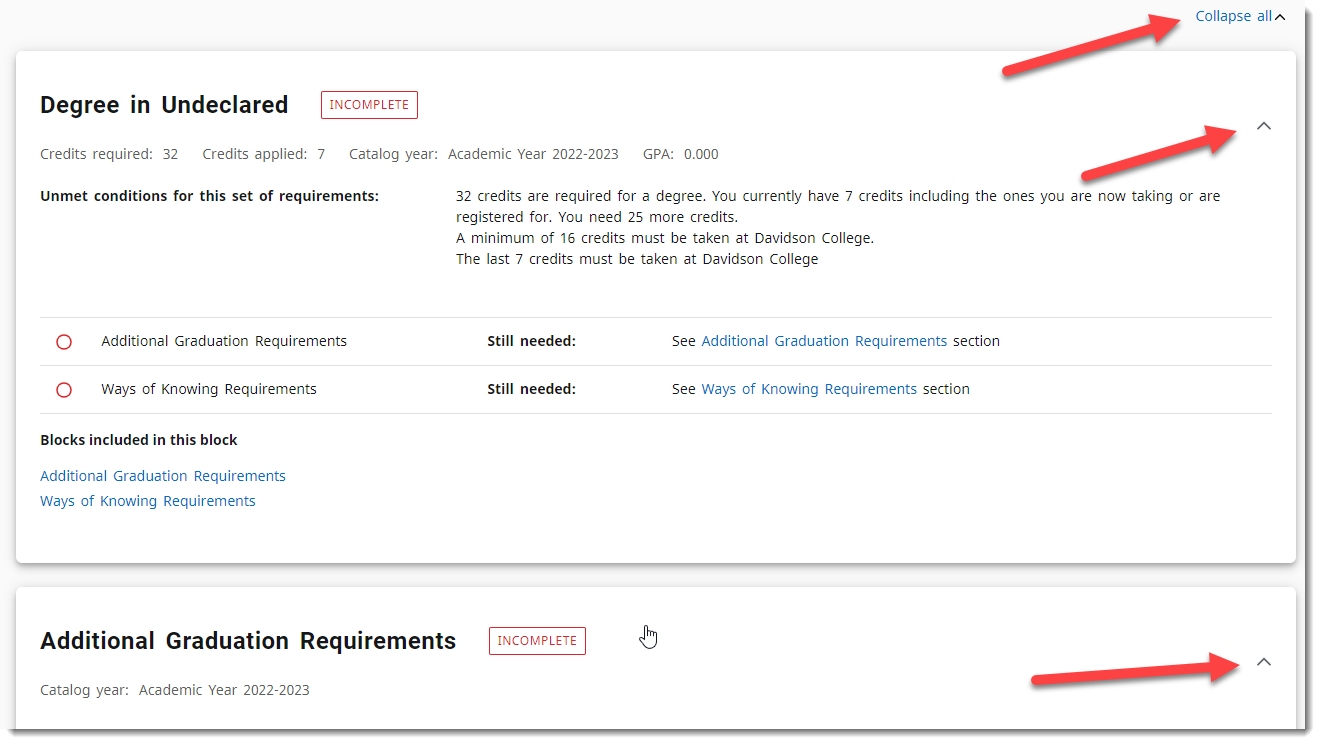 New Features
Holds
If you have any holds on your account, you will see this in the header card.

Transcripts
Students can now navigate to the National Student Clearinghouse directly within Degree Works!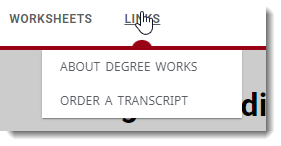 Email Options
Students can click the email icon to open the Contact card to send an email to their adviser and advisers can do the same for students.
Note: The email button uses the default mail application.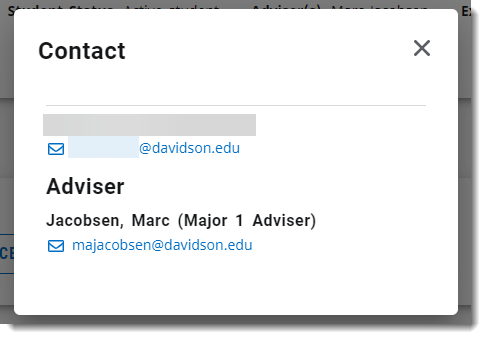 Future Classes
Future classes are now available in the What-If Analysis. Students can add potential classes to incorporate into the What-If audit.
Note: If you just want to see how one or more Future Classes will fit in with your current curriculum, check the Use Current Curriculum box.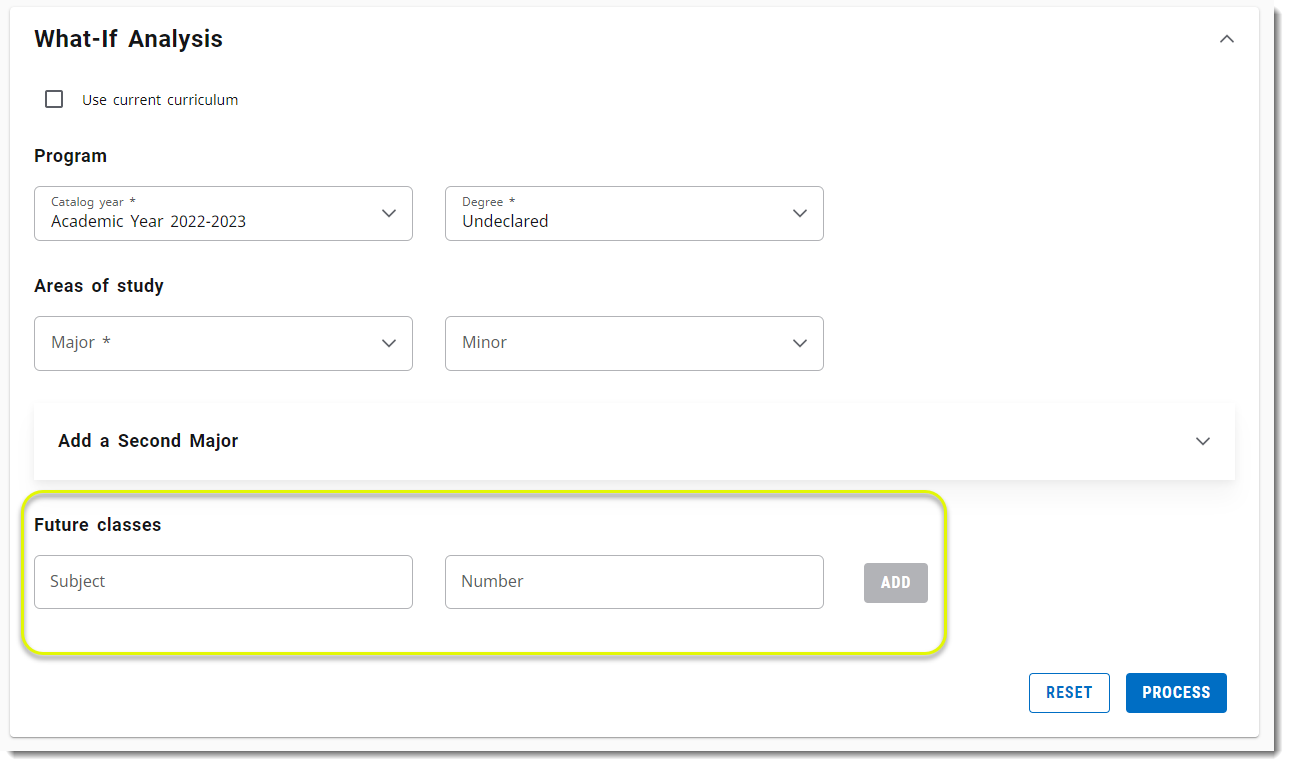 So What's Changed?
Original Locations

New Locations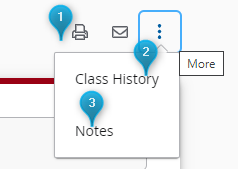 Save to PDF
Save to PDF has been removed as most computers have this option natively, and the Print button has also been moved. To save or print an audit, select the printer icon located at the top right hand corner of the page. Once you click on the icon, a printer window will open, and you can choose a printer or save as PDF on your device.
Class History
Class History has been moved to the More menu (vertical ellipsis).
Advisers: To add a Note, select Notes from the More menu then choose Add New Note. You'll notice the disclaimer populated within the note, but you can simply start typing and it will not appear in your saved note. Existing notes can be viewed at the bottom of the Dashboard.
Academic and What-If Audits
Toggle between the Academic audit and What-If scenarios.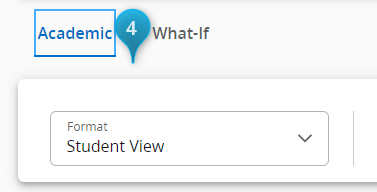 Mobile Device Access
The new Dashboard offers mobile friendly features and functionality, and all of the capabilities and features of the desktop version. By default, all of the cards (sections) are collapsed.You can expand and collapse the cards by clicking the carrots.

To access the Links menu, click the Menu icon, then Links