This spring, the Davidson College Core Response Team is encouraging each of you to take one more, voluntary step to help protect each other and yourself. The college encourages all student, faculty, and staff smartphone owners to download and use the SlowCOVID NC app as part of our continued efforts to slow the spread and stay on campus.

The SlowCOVID NC app is available at no cost from the Apple App Store and Google Play (Android) app stores. These frequently asked questions about SlowCOVID NC tells you more about the app and how it works, including how it protects privacy.


What phones and operating systems can use SlowCOVID NC?
iPhone users: iOS version 13.6 or above. The following iPhones support iOS 13.6: 11, 11 Pro, 11 Pro Max, Xr, Xs, Xs Max, X, SE (2nd generation), 8, 8 Plus, 7, 7 Plus, 6s, 6s Plus, SE (1st generation).
Android users: All Android smartphones that support Bluetooth Low Energy and Android Version 6 (API 23) or above.
Remember to keep Bluetooth on: The app doesn't track your location, but does rely on Bluetooth to determine exposure risks.
Installation
Download the SlowCOVID NC app from the Apple App Store (iOS) or the Google Play Store (Android). Follow the prompts to install. Once installed you can select How It Works to learn more. When ready, choose to enable, then enable exposure logging and allow notifications.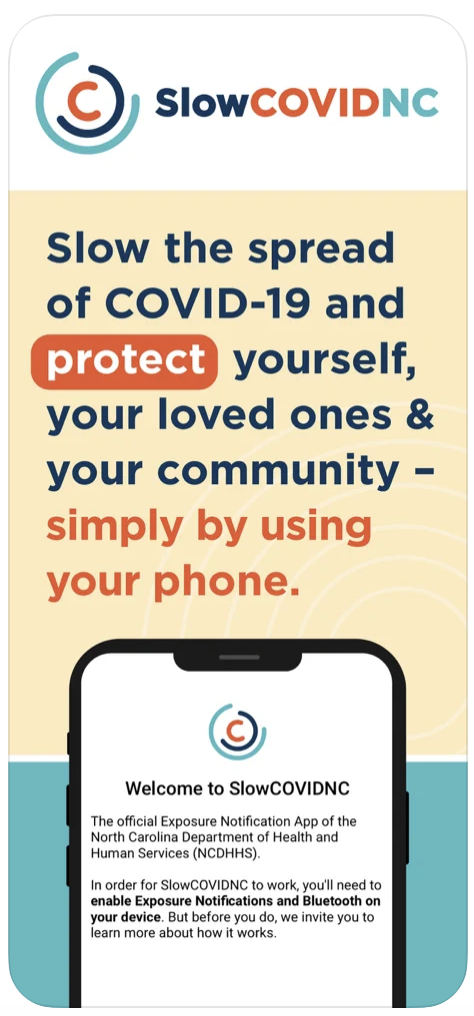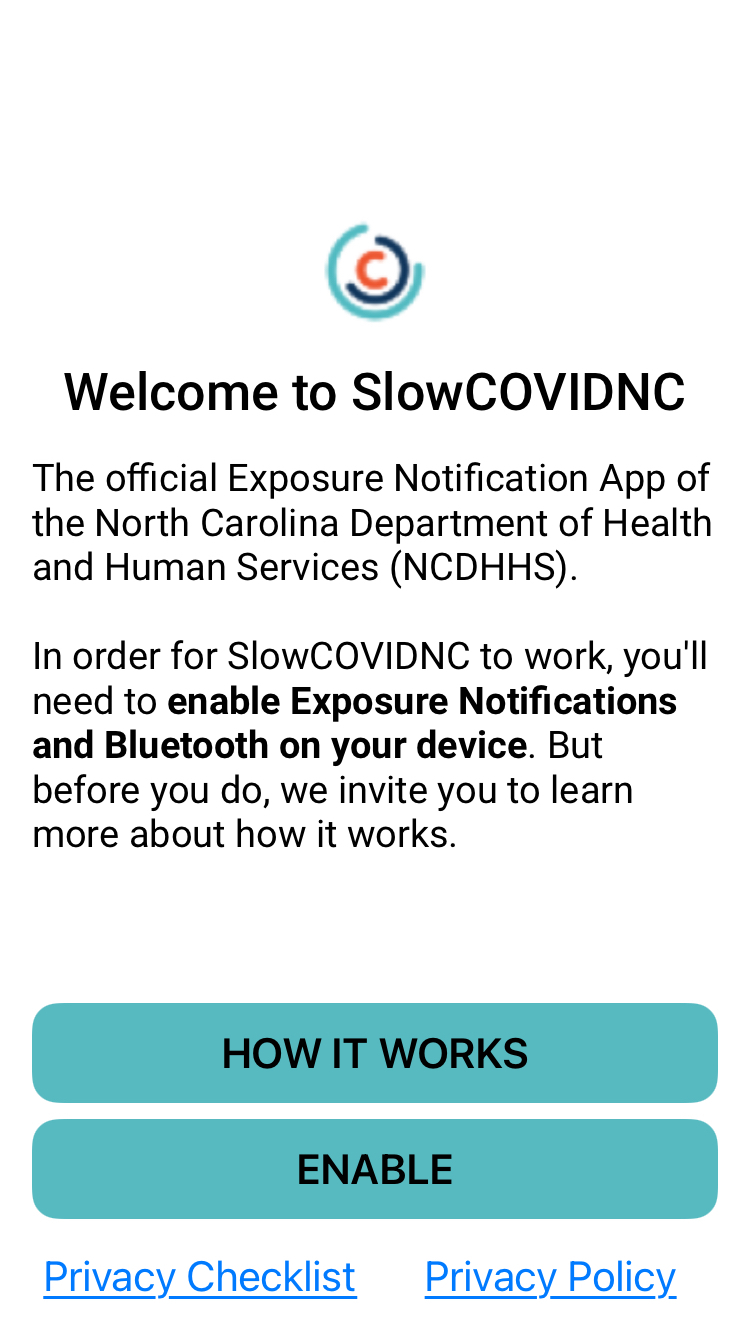 .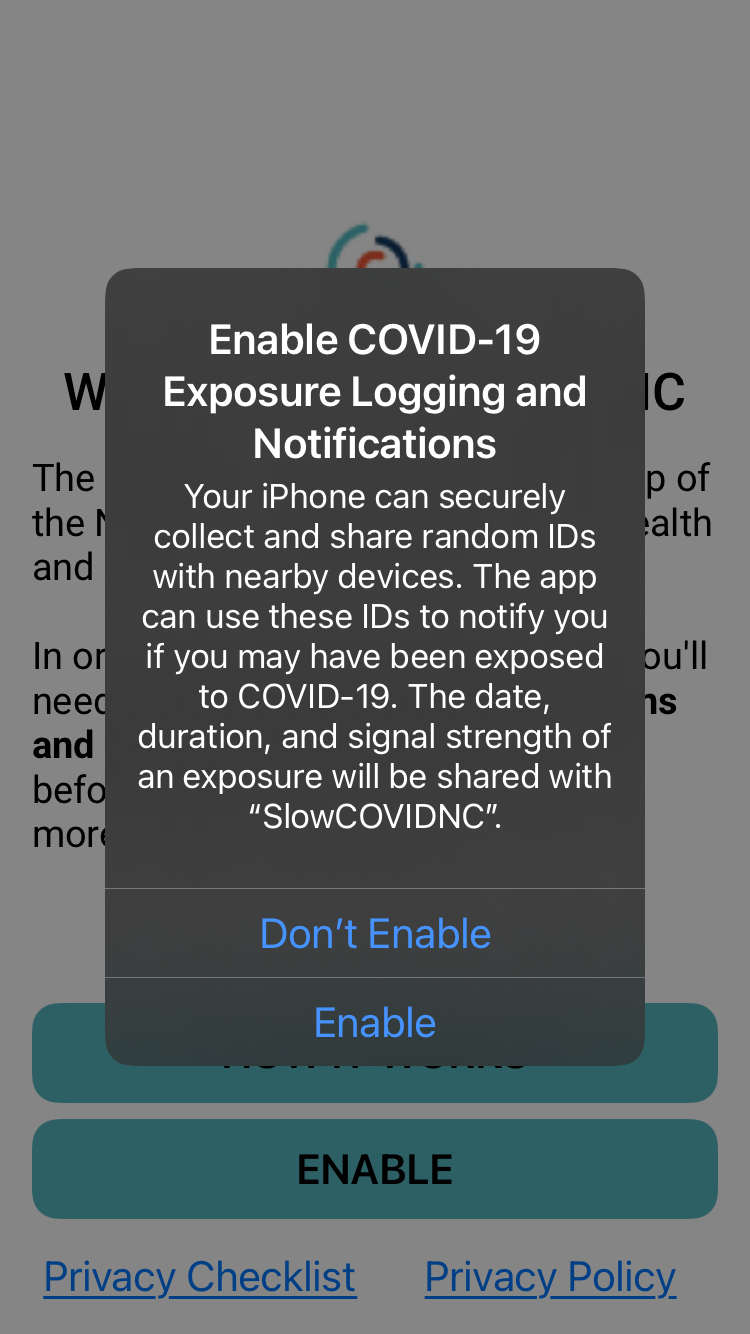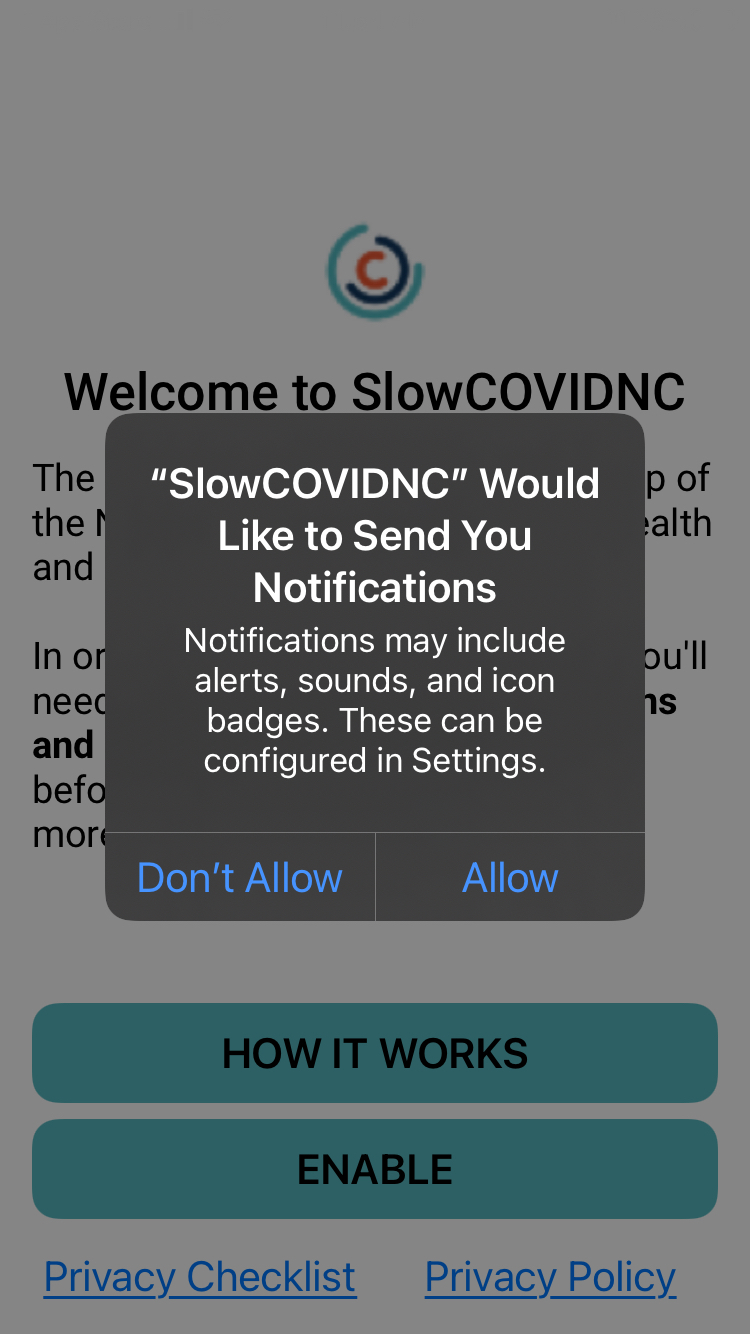 .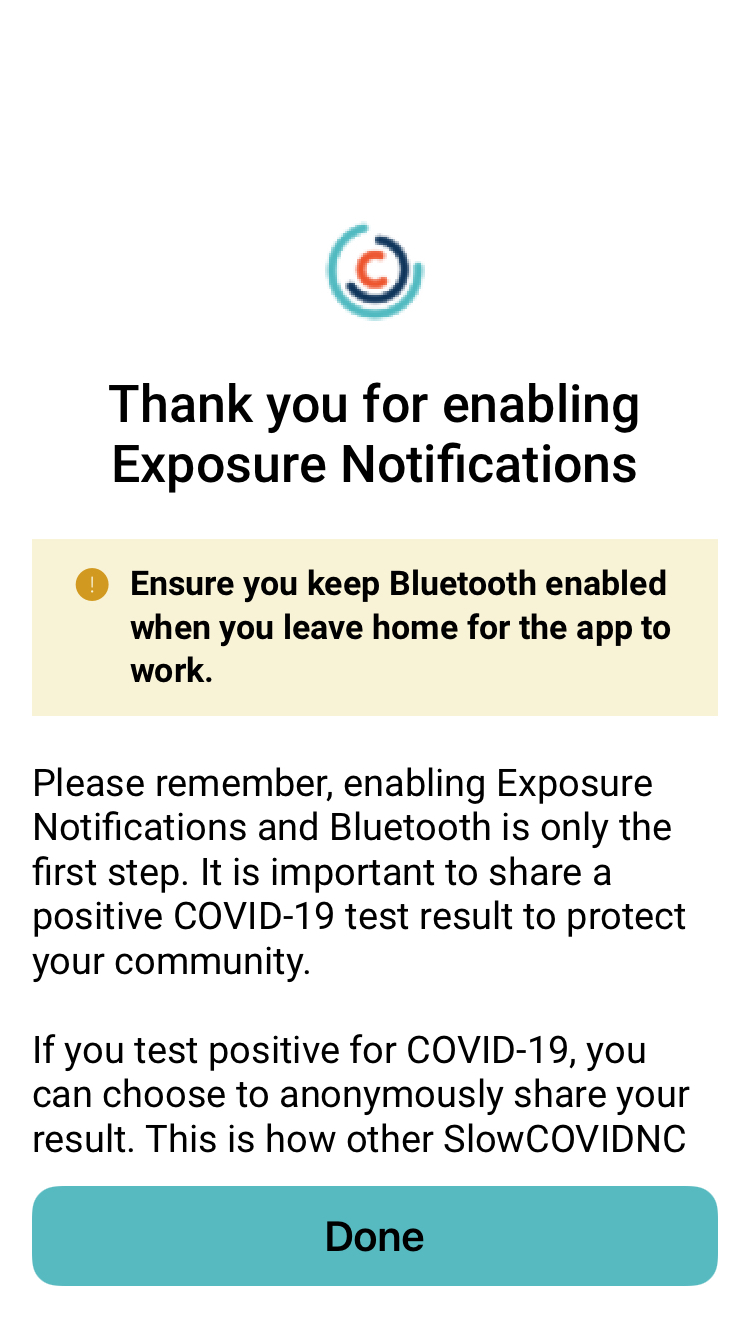 Troubleshooting Common Errors
iOS Domain Error or Error 14: If you see a "Domain Error" or "Error 14" on iOS, you most likely need to update the operating system. iOS versions 13.5 or 13.6 see this error, as well as users of the early beta versions of iOS 14. To fix this:

1. Update to iOS 13.6.1, iOS 13.7, or iOS 14.
2. Go to Settings > General > Software Update and install the prompted updates.


Android Internal Error: If you receive an "internal error" on your Android phone, typically this is because the Google Play services are out of date and need to be updated. To fix this:

1. Uninstall SlowCOVIDNC.
2. Open the Settings app.
3. Tap "Apps" (or you may need to select "Apps & notifications" and then "See all apps.")
4. Scroll down and tap Google Play services.
5. Scroll down and tap "App Details" or "App details in-store"
6. Tap Update or Install.
7. Re-install the SlowCOVIDNC app.