Zoom Phone replaced Cisco as Davidson's telephone provider on June 30, 2022. On this date, all Davidson faculty and staff with college phone numbers began using Zoom Phone to make and receive phone calls. For more information, see the Getting Started with Zoom Phone Guide.
Accessing voicemail from a Polycom desk phone requires you set a PIN. The Zoom web interface allows for managing your voicemail pin at any time.
Set your Voicemail PIN
1. Go to davidson.zoom.us, and select sign in to sign in with your Davidson Email address and password.
2. Click on "Phone" in the left-hand Column
3. Here, you will be prompted to create a 6 digit PIN. Once entered, select "Setup" to save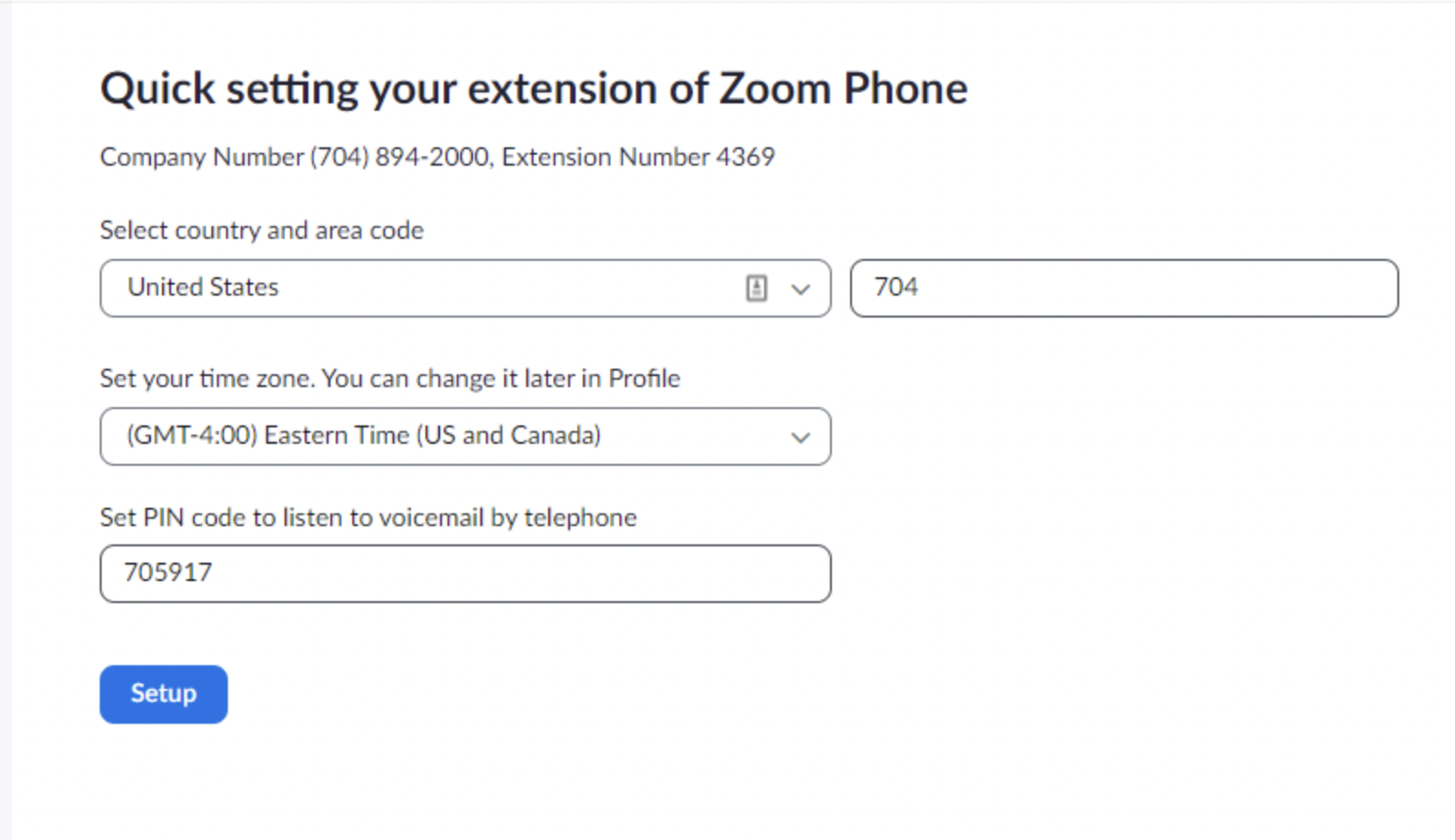 Change your Voicemail PIN
Go to davidson.zoom.us, and select sign in to sign in with your Davidson Email address and password.
Click on "Phone" in the left-hand column.


Click Settings and scroll down to the "Desk Phone" section.


Next to PIN Code, click Show or Edit
Update your PIN code. (Your PIN must be 6 digits.) Click Save