Zoom Phone replaced Cisco as Davidson's telephone provider on June 30, 2022. On this date, all Davidson faculty and staff with college phone numbers began using Zoom Phone to make and receive phone calls. For more information, see the Getting Started with Zoom Phone Guide.
While on campus, whether you use a traditional desk phone or the Zoom app, your emergency address will be automatically detected.
If you work remotely, you must enable 911 Location Permissions and add your remote address as a Personal Emergency Address. This will help emergency responders find you.
Enable Emergency 911 Location Permissions

You may see a location icon with a red notification at the top-right of your Zoom app. Please click it and follow the prompt to enable Location Services.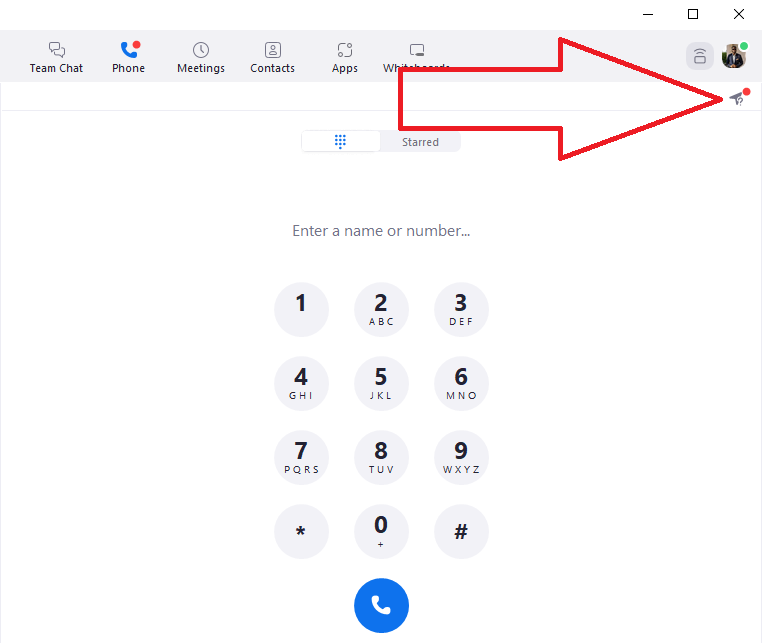 If you don't see this location notification, click your picture/initials in the upper right corner and select Settings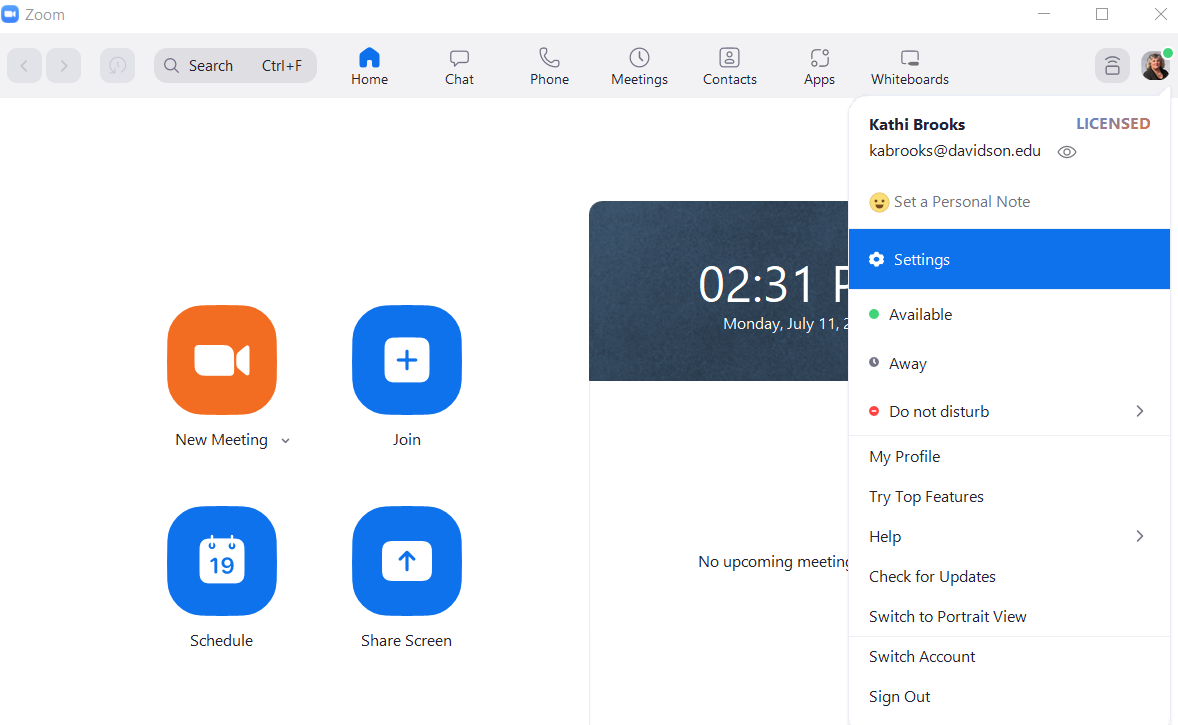 Select Phone on the left side. If not already checked, tick the box beside Location Permission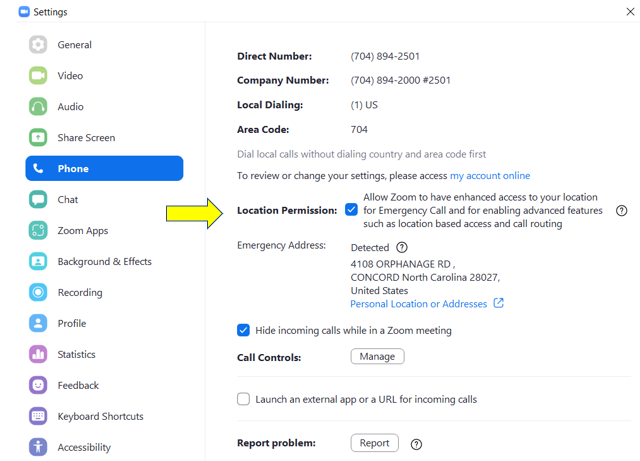 Note:
Enabling this setting will only provide your location to 911 emergency responders. It will not provide your location to anyone else.
Add a Personal Emergency Address
On the same settings page shown above, click Personal Location or Addresses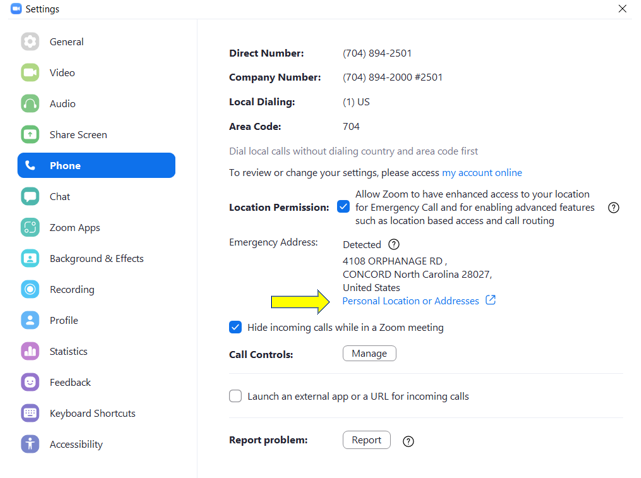 You will be directed to your Personal Emergency Address page on the web portal.
Click Add
Enter the information requested, then click Save